ARC Welding & Safety Supplies is New Zealand privately owned & operated company.
It is all started here, in Hamilton, back in 1984 as a family business. From a small welding supply shop we have grown to an official distributor of the industry's top manufacturers. Our three directors have a knowledge of over 40 years in the welding industry. Over these years we've seen many changes in the industry, and our team keep this pace, constantly learning and updating its knowledge, so we can in turn pass this on to the customer.
Welding is our passion, and this approach comes across the entire team from directors down to the shop floor.
Our Product Range
We offer from the best in traditional welding applications to large automated manufacturing facilities.
At ARC Welding & Safety Supplies you can expect to find an extensive local supply of MIG, TIG, MMA, and Plasma machines and consumables. We stock a great range of filler metals, torches, welders, and feeders.
Along with a considerable range of equipment we offer a wide range of safety equipment including welding helmets, welding jackets, gloves, and all ranges of personal protection equipment.
---
Why should you choose ARC Welding & Safety Supplies?
We are an authorised distributor of world leading brands of welding equipment and offer from the best in traditional welding applications to large automated manufacturing facilities.
We have a sales & service team with a vast knowledge and history in the Engineering World to give our customers informed and educated advice to achieve the best results.
We ensure that you purchase the products that suits the applications you are working on in a best possible way. And we strive to get your orders from our warehouse to your door as quickly as possible.
Most of our product range are covered by manufacturer warranty as well as our 30 days product warranty. Should equipment fail to operate as perfect, a prompt repair, replacement or full refund is guaranteed.
Our team have on-site technicians who are authorised repairers of most major brands. We ensure you receive a after sales service for equipment that require parts replacement and regular service.
Being able to work directly with product manufacturer, or largest wholesale companies that present the brands in our region, we keep our price at lowest as possible.
---
Supporting the community
Rotorua Boys High School Engineering Academy
We want to ensure that the Welding Industry has youth coming through to achieve great results and develop the Industry across New Zealand. Along with Patchell Industries, we proudly support the Rotorua Boys High School Engineering Academy ensuring young people of New Zealand have the right equipment to take their first steps in welding.
Special Children's Christmas Party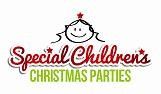 ARC Welding & Safety Supplies have supported "Special Children's Christmas Party" for over a decade. And we want to encourage you, our valued customers, to follow our steps in helping to bring some magic to the children across New Zealand.
Heart Kids NZ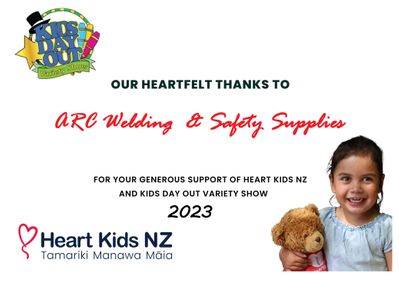 There are many kiwis facing the enormous challenge of coping with a childhood heart condition. We belive that every single contribution can impact on their lives and wellbeing.
Every Year, on behalf of our customer base we donate to charities in need.
In 2022, we donated to two charities.
Our reason for donating is we all know someone who has experienced mental health issues and/or domestic violence.

Over the last two years in New Zealand more people have been affected negatively by mental health issues and/or domestic violence. Mental health is an all year-round issue, but with Christmas coming up and the financial pressure put on families, domestic violence will become more prevalent in our community.

We wish to try to combat this by donating to charities that will directly help those in need. We believe it is more important to support these causes then providing a free-be or a cold one.
Waikato Women's Refuge
All women and children deserve to live a life free of domestic violence and abuse. Their top priority is ensuring women and their children are safe at a time when they feel most vulnerable.
Helping connect young people with counsellors or therapists. All donations made to the Gumboot Friday Fund directly support kids in need.
Watch Mike King giving an emotional speech about youth suicide around New Zealand >>